Stand Against Racism Challenge: Register Now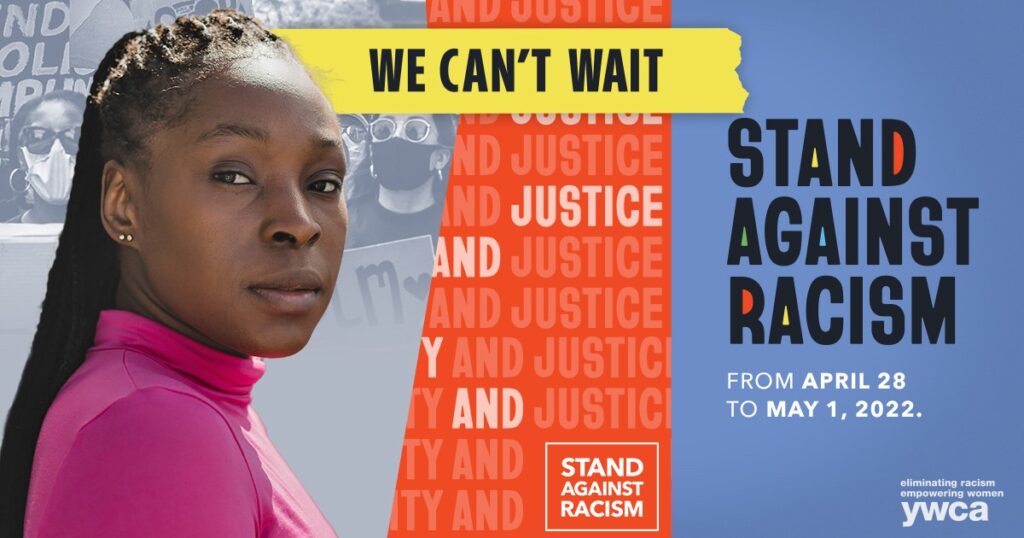 Have you registered for this year's Stand Against Racism Challenge yet?
Starting April 4, the Stand Against Racism (SAR) Challenge virtual learning tool will be available! This tool and the challenge itself are designed to create dedicated time and space to build more effective social justice habits, particularly those dealing with issues of race, power, privilege, and leadership.
Participants are welcomed to access the SAR Challenge via phone app or web browser where you will be presented with challenges such as reading an article, listening to a podcast, reflecting on personal experience, and more!
The Stand Against Racism Challenge virtual learning tool is an essential part of YWCA's annual Stand Against Racism. This year's challenge is taking place from April 28 – May 1 and informs our theme: We Can't Wait: Equity and Justice Now! We hope you will join us and by participating, help us build a world where all people are seen as equal, powerful, and unstoppable.